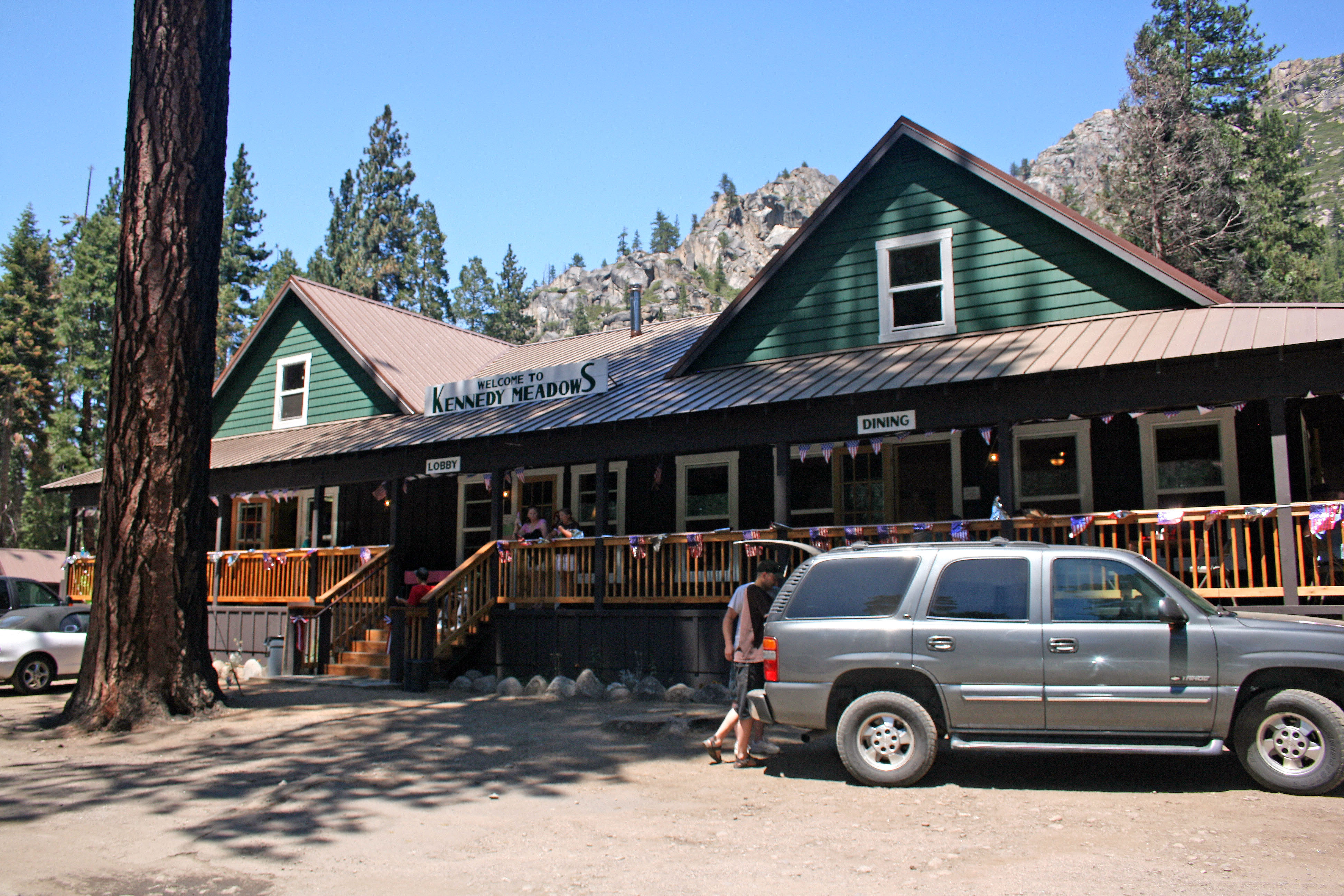 ---
Kennedy Meadows Resort and
Pack Station
---
Kennedy Meadows Resort and Pack Station opened in 1970. It is nestled at the base of where Highway 108 begins the steep climb to reach Sonora Pass.
Fire destroyed a good portion of the Resort in October of 2007...including the historic wooden lodge and seven of the cabins. The great news is that the buildings have all been rebuilt and they are back in full swing. The picture above was taken on July 5, 2008.
The pack station is one of the more popular ones due to the fact it lies in close proximity to the Emigrant Wilderness. They offer day rides and backcountry horse packing trips.
It is at this location that one would leave to reach the central Emigrant Wilderness. There is a short 2.4 mile hike to Relief Station - Kennedy Canyon Trail or continue on for another 2.5 miles to the Upper Relief Valley Trail. Or the enthusiastic hiker can continue on for a backpacking trip to Huckleberry Lake - a 17.9 mile destination via Mosquito Pass. Emigrant Lake and Huckleberry Lakes are the two largest lakes in the entire Wilderness.(You can get maps and details at the Summit Ranger Station.)
There are also several campgrounds along the Kennedy Meadows Road situated next to the river. Check out the Resort's Web site below to see if reservations are required. As you would have noticed on the ride to the Resort, there are a number of campgrounds along Highway 108 within close proximity to Kennedy Meadows Resort.
With the Middle Fork of the Stanislaus River flowing past the Resort and numerous lakes within hiking distance, needless to say fishing is very popular. Additional photos
Please see their Web site to find out more about their facilities.
---
Return to Locations or go to Next Page
---
Directions: Kennedy Meadows Resort is located 25.7 miles from the Summit Ranger Station along Highway 108. Turn right onto Kennedy Meadows Road and shortly before the road ends, you will see a parking area for trailhead parking.
---